La Jolla Light's Best Bets for events: Dec. 14
Seas 'n' Greetings
Birch Aquarium at Scripps Institute of Oceanography is offering holiday-related activities with admission, daily through Dec. 31 at 2300 Expedition Way. Highlights include a Scuba Santa dive show inside the Giant Kelp Forest tank on select days and animal encounters, scavenger hunts, photo opportunities, kids' crafts and live music on weekends. Hours: 9 a.m. to 5 p.m. daily, closed Dec. 25 and Jan. 1. Tickets: $18.50 adult, $14 child, $15.50 senior. aquarium.ucsd.edu
'Elf' at Barbarella
The Will Ferrell holiday classic "Elf" screens at Barbarella Restaurant, 6 p.m. Friday, Dec. 15, at 2171 Avenida de la Playa. Free admission, candy (and you know how Buddy loves his sugar!) and popcorn. Call to reserve a spot: (858) 454-7373.
Holiday Shopping Gems
San Diego's Gem Faire & Bead Show returns noon to 6 p.m. Friday, Dec. 15; 10 a.m. to 6 p.m. Saturday, Dec. 16; and 10 a.m. to 5 p.m. Sunday, Dec. 17 at the Scottish Rite Event Center, 1895 Camino del Rio South in Mission Valley. More than 100 jewelry and gem dealers from around the world will be on site with fine jewelry, crystals, gems, beads, minerals, pearls and more. $7 admission is valid for the weekend. (503) 252-8300. gemfaire.com
Athenaeum Music & Arts Library will hold its annual Book Sale, starting at 10 a.m. Wednesdays, Thursdays and Fridays (except Dec. 26) at the 1008 Wall St. library. Hundreds of gently used books and CDs, (some as low as $1) are on sale. (858) 454-5872. ljathenaeum.org
Dancin' in December
At 6 p.m. on the third Tuesday of each month (the next one is Dec. 19) the Mt. Soledad Club hosts a ballroom dance club. Tickets are $60 per couple for buffet dinner and dancing. Those interested may attend two dances as guests, then are encouraged to become members. Mt. Soledad Club, 5050 Soledad Road, La Jolla. Questions? Call Margaret at (858) 366-2810 or Bill at (703) 505-9654.
Three Nutcracker Productions
City Ballet offers matinee and evening shows Dec. 15-17 and Dec. 22-24 at Spreckels Theatre, 121 Broadway, downtown San Diego. Saturday evening performance tickets start at $20, all others start at $25. The dancers will be accompanied by the City Ballet Orchestra and Chorus. Following matinees, cast members will be in the lobby to greet the audience and pose for photos. cityballet.org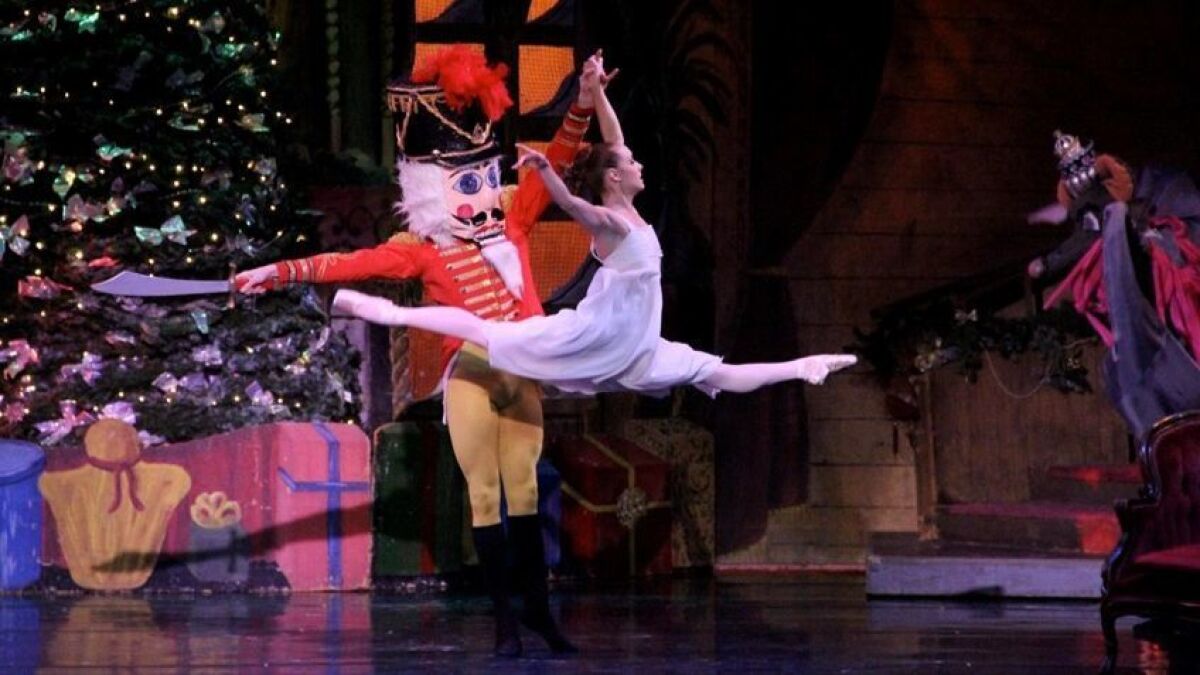 San Diego Ballet's version features 100 dancers reveling in Tchaikovsky's beloved score. It also features members of the San Diego Children's Choir, 7:30 p.m. Dec. 21, 22 and 23, and also 2 p.m. Dec. 23 at Mandeville Theater, UC San Diego campus. Tickets $25-$55. sandiegoballet.org
California Ballet's Nutcracker is onstage matinees/evenings through Dec. 23 at the San Diego Civic Theatre, 1100 Third Ave. downtown San Diego. Tickets: $54-$75. (800) 295-5354. sandiego.civictheatre.net
Listen Up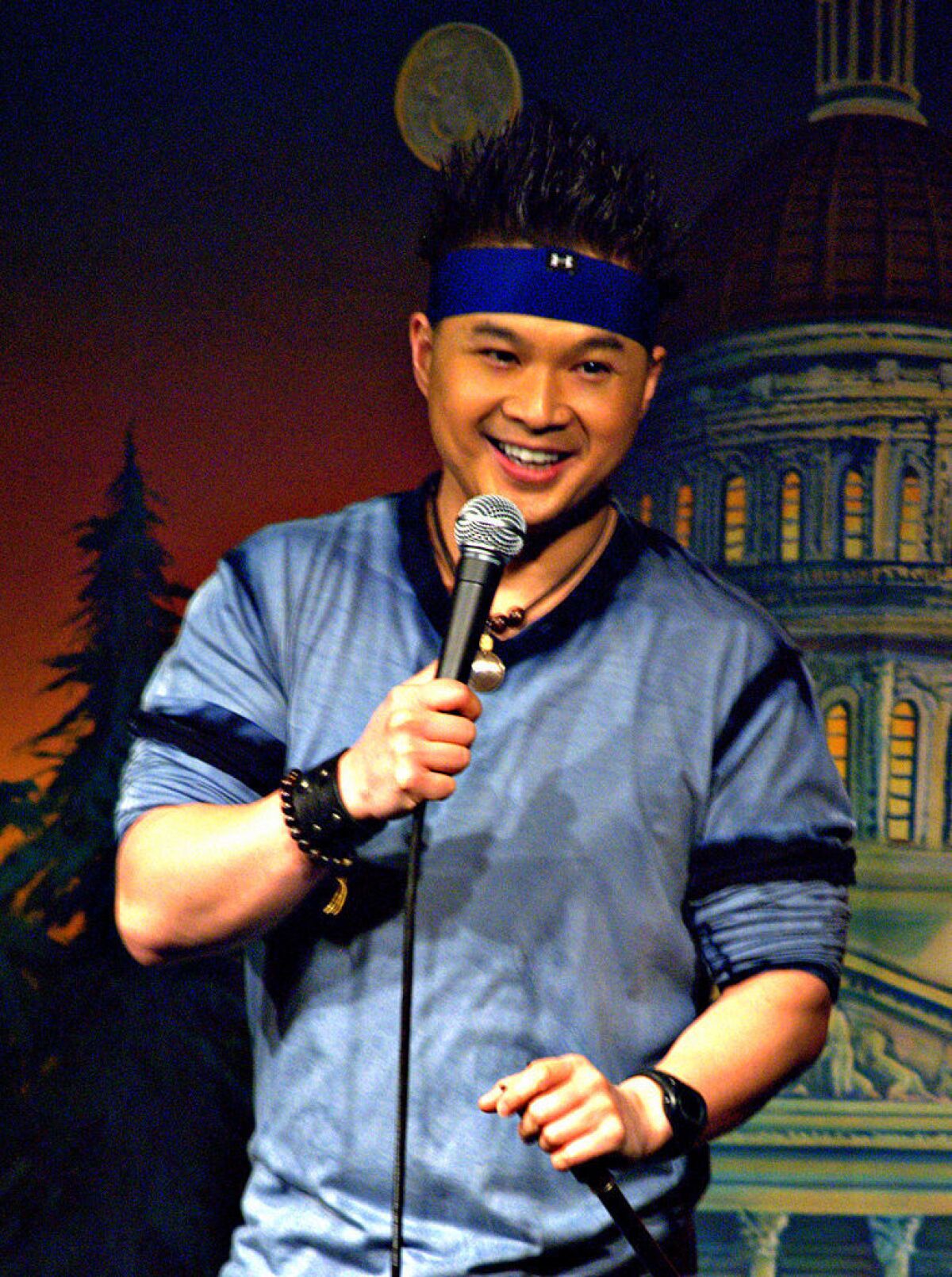 Dat Phan, winner of the first season of "Last Comic Standing" on NBC, will take the stage 7 p.m. Sunday, Dec. 17 at La Jolla Comedy Store, 916 Pearl St. Show is rated R and features guest performers. Tickets $12. thecomedystore.com/la-jolla
Beth Israel's Men's Club December Dinner Forum presents Bridget Wright discussing "Nutrition for Healthy Aging," 6:30 p.m. Wednesday, Dec. 20 at Congregation Beth Israel, 9001 Towne Centre Drive. The event is open to the San Diego Community, both men and women. Buffet dinner. $15 with RSVP, $18 without. RSVP: (858) 900-2598. cbimensclub@gmail.com
La Jolla Theatre Ensemble will present a staged reading of "Silkworms" by Connie Terwilliger, 7 p.m. Monday, Dec. 18 at La Jolla Community Center, 6811 La Jolla Blvd. It's a semiautobiographical Christmas play about three generations of American women, the oldest of whom emigrated from Italy in 1905 when she was a young girl. $10 suggested donation. (858) 459-0831.
Bah Humbug! The West Coast Performing Arts Presenters will stage Charles Dickens's classic "Scrooge" starring Kellan Baker in a one-man show, 7 p.m. Saturday, Dec. 23 at the Jewish Community Center, 4126 Executive Drive. $39-$59. (858) 362-1348. sdcjc.org/garfield/boxoffice.aspx
Catch a Concert
"Winter Soulstice" brings together a variety of soul, gospel, jazz and R&B in addition to original material with a holiday twist, 7 p.m. Friday, Dec. 15 at La Jolla Community Center, 6811 La Jolla Blvd. UC Berkeley music graduate, Tina Leinenweber performs under the project name Ala Fringe. Tickets: $10-$15. Reservations: (858) 459-0831. ljcommunitycenter.org
Dianne Reeves' concert scheduled for Dec. 17 has been canceled.
San Diego Symphony will offer a Christmas carol sing-along in "Noel Noel," with shows 8 p.m. Saturday, Dec. 16, Friday, Dec. 22; and 2 p.m. and 8 p.m. Saturday, Dec. 23 at Copley Symphony Hall, 750 B St. "Fanfares and Celebrations," will be performed 7:30 p.m. Wednesday, Dec. 20, with selections by Handel, Tchaikovsky, Mozart and more. Tickets from $20. sandiegosymphony.org
Goliards Medieval Ensemble will perform True music of 'Game of Thrones,' 2 p.m. Sunday Dec. 17 at La Jolla Library, 7555 Draper Ave. Musicians include Wendy Greene (voice and hurdy-gurdy), Cathe Sobke (recorder, harp, guitar, gemshorn) and Hana Bersinger (harpsichord, percussion). Free. (858) 552-1657. lajollalibrary.org
San Diego Pro Arte Voices will present their fourth annual "Evening of Readings & Carols," 7:30 p.m. Friday Dec. 15 at Village Community Presbyterian Church, 6225 Paseo Delicias, Rancho Santa Fe and 7:30 p.m. Saturday, Dec. 16 at St. Andrew's by the Sea Episcopal Church, 1050 Thomas Ave., Pacific Beach. Musical selections will be paired with readings by guest speakers. This year's repertoire will include Herbert Howell's "Long, Long Ago," Ēriks Ešenvald's "O Emmanuel," Stephen Paulu's "Splendid Jewel," Alec Roth's "Song of Shepherds," among others. Tickets $10-$30. sdproartevoices.org
Pacific Coast Chorale & East County Youth Symphony will perform Handel's 'Messiah,' 4 p.m. Saturday, Dec. 16 at Mt. Soledad Presbyterian Church, 6551 Soledad Mountain Road. $15. pacificcoastchorale.org
Art Exhibits
Painter Hunt Slonem's, "In Two Worlds," is on display at Madison Gallery, 1055 Wall St., through Jan. 11. His signature, neo-expressionist works feature butterflies, bunnies and tropical birds. Free. (858) 459-0836. madisongalleries.com
Through Dec. 30, check out the works of Bevan Davies, Grant Mudford, Bob Thall and George Tice in their collaborative exhibit "Elements of the City," on view during gallery hours (10 a.m. to 5 p.m. Monday-Friday) at Joseph Bellows Gallery, 7661 Girard Ave. Free. (858) 456-5620. josephbellows.com
Get the La Jolla Light weekly in your inbox
News, features and sports about La Jolla, every Thursday for free
You may occasionally receive promotional content from the La Jolla Light.