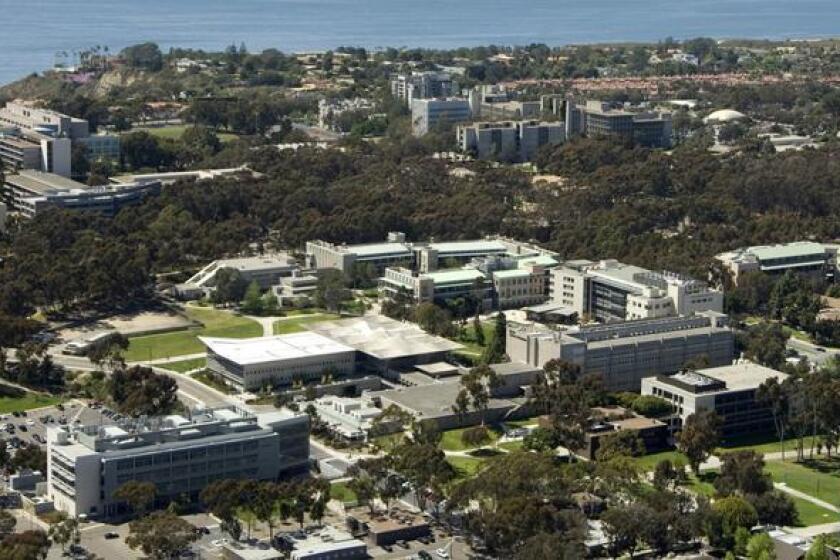 A total of 245 students have tested positive since the winter quarter began Jan. 4. Eighty-five percent of the 109 infected students living on campus went home for the holidays.
The COVID-19 pandemic continued to cast a shadow as the La Jolla Village Merchants Association approved its strategic plan for the coming year during its Jan. 13 meeting, its first of 2021.
The Village in La Jolla is losing two businesses: Karl Strauss Brewing Co. at 1044 Wall St. and San Diego Fly Rides bike shop at 7444 Girard Ave.
The La Jolla Shores Association voted to approve a local group's recommendations for improving the city of San Diego's proposed parks master plan.
As governments, scientists and individuals grapple with how to tackle a possible looming climate crisis, new research from UC San Diego released Jan. 14 explores a potential mode of response that seems borderline science fiction.

The La Jolla Development Permit Review Committee heard two very diverse projects during its Jan. 12 meeting, with two very different outcomes.

It's common knowledge that eating well and exercising are precursors to a healthy life — and seemingly the solution for many ailments.

Researchers at the UC San Diego School of Medicine say they have found that certain metabolites — small molecules produced by the process of metabolism — may be predictive indicators for people at risk of clinical depression.

While most sports teams packed in their gear when the COVID-19 pandemic canceled local games and tournaments, the Mad Dog West Elite lacrosse team — which has four La Jolla players — got creative.

About 30 people attended the Jan. 12 La Jolla Development Permit Review Committee meeting to discuss the planned replacement of the La Jolla View Reservoir, many with concerns about the project.

San Diego Unified School District officials again held off on setting a potential date for reopening schools because COVID-19 cases and deaths continue their relentless growth.

This Month in History is a recurring feature in the La Jolla Light highlighting local happenings from yesteryear.
Get the La Jolla Light weekly in your inbox
News, features and sports about La Jolla, every Thursday.
You may occasionally receive promotional content from the La Jolla Light.
La Jolla High School hosted a special "signing day" ceremony for its Viking football players the morning of Dec. 16.
This commentary is being published both by the La Jolla Light (lajollalight.com) and the La Jolla High School Hi-Tide (ljhitide.net) as part of a partnership to give La Jolla High students the opportunity to express their views in the community newspaper.
Business Spotlight: The Osher Lifelong Learning Institute at UC San Diego is in the first week of its winter quarter, offering myriad courses to help keep locals learning the rest of their lives.

Business Spotlight: Jackson Design & Remodeling's award-winning designers and architects have compiled their annual list of the top design trends for the new year.