It was a Memorial Day unlike any in memory. But the spirit was the same.
Graduates in La Jolla High School's Class of 2020 will be recognized under unusual pomp-and-circumstances Tuesday, June 2, with a drive-through pre-graduation celebration.
About 30 tired-looking, worn-out benches along La Jolla's main streets will get some TLC in coming weeks as part of an Enhance La Jolla project to spruce up The Village.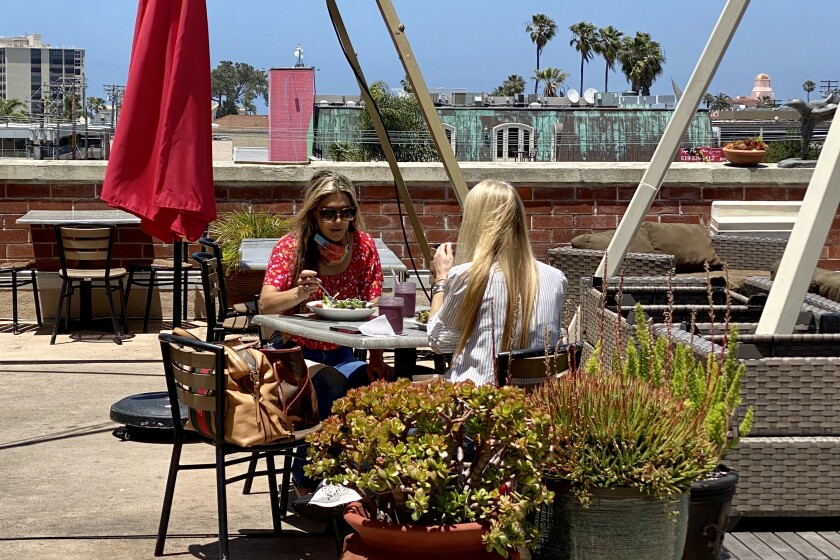 Whisknladle, a popular La Jolla restaurant that closed March 16 because of government mandates that shut down eateries' dine-in service to help stem the spread of the COVID-19 coronavirus, is staying closed for good, even as other local restaurants prepare to reopen dine-in service.
News, features and sports about La Jolla, every Thursday.
You may occasionally receive promotional content from the La Jolla Light.
The Light presents this continuing series of online activities to undertake on your computer or tablet during your quarantine quandary.

The Light presents this continuing series of online activities to undertake on your computer or tablet during your quarantine quandary.
La Jolla Country Day School, looking for a new boys basketball coach, got more than 80 applicants from across the country.

After several rounds of questions, authorities issued clarification about the use of golf carts on San Diego County courses newly reopened after a coronavirus-driven shutdown.

In addition to reviewing its Visioning Committee's proposed plans, the La Jolla Recreation Center Advisory Group (RAG) also discussed the addition of pickleball lines on the existing basketball courts to provide play space for both sports during its Feb. 26, 2020 meeting. The courts, which underwent asphalt repair in November 2019 and have had blank floors since, will be lined for both games simultaneously the week of March 9, based on the RAG's decision. Pickleball is a fast-growing paddleball sport that combines elements of tennis, badminton and table tennis.
This isn't the time for UCSD to spend money on buildings After reading the May 7 article in the Light titled "Pandemic costs UCSD $150 million; university plans to return to mostly in-person courses for fall," I sent this letter to Chancellor Khosla: Dear sir, Thank you for the update on these extremely important issues for UCSD and our community.

Guest commentary: First and foremost, Quiet Skies San Diego wishes everyone good health and safety during this unprecedented COVID-19 pandemic.
Business Spotlight: "We're here to provide care for anybody," said Tanya Finnerty, owner of Homewatch Caregivers in La Jolla.

More than 40 participants signed onto the Zoom virtual meeting platform April 8 to attend the first La Jolla Village Merchants Association (LJVMA) meeting to take place online. Although board volunteers said they've personally contacted more than 1,300 businesses to offer them assistance, the meeting centered on resources for businesses struggling due to the COVID-19 pandemic.