A window of sunshine opened on Sunday, Dec. 8 that was just wide enough for the La Jolla Christmas Parade & Holiday Festival to squeak through and escape the rain that fell all weekend.
La Jolla Crime and Public-Safety News: County deaths from meth hit record in 2018; Weekly list of La Jolla incidents reported to San Diego Police
La Jolla Community Calendar: Dec. 12-19 — Weekly list of local activities, events, club gatherings and civic-group meetings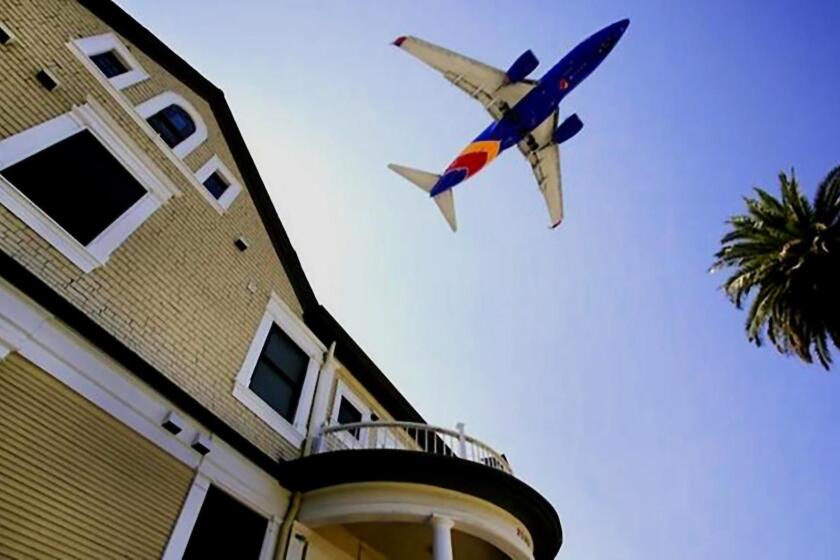 Opinion / Guest Commentary / Our Readers Write: There will be two upcoming public meetings about commercial jet noise and the San Diego County Regional Airport Authority's (SDCRAA) new Draft Environmental Impact Report (DEIR) for three additional 1-million gallon fuel tanks. 1) The Airport Noise Advisory Meeting (ANAC) runs 4-6 p.m.
Crossing that proposed bridge again The next La Jolla Traffic & Transportation (LJT&T) board meeting will revisit the proposal to build a bridge over La Jolla Parkway, spanning La Jolla Scenic Drives North and South.

About 100 people gathered at La Valencia Hotel, 1132 Prospect St., for its annual Christmas tree-lighting ceremony Thursday, Dec. 5.

The southwestern entrance to La Jolla Shores Beach is a public danger, according to Friends of the Spindrift Drive Beach Access (FOSDBA), a private citizens group fundraising to remedy the situation.

La Jollans can be proud of both their high schools' girls cross-country teams. Hats off to La Jolla High and The Bishop's School for qualifying for the 2019 CIF State Championship in Fresno on Thanksgiving weekend. La Jolla High placed 19th of 25 teams in their division in the State Championships. The Bishop's School placed 9th of 23 teams in their division, improving two places from last year's team and tied the best finish by Bishop's in the State Championships.

To commemorate the 25th anniversary of the Bird Rock Community Council (1994-2019), a whimsical mosaic starfish-themed chair was dedicated and installed in town on Thursday, Nov. 7, 2019.
This week's special events in La Jolla and the San Diego area include a variety of Christmas concerts, 'The Nutcracker' ballet performances, holiday parties, arts & craft with Santa Claus, and Hanukkah happenings.

Is the real world getting a bit too crazy for you, during this ho-ho-ho-holiday season? Why not take a virtual reality break at the San Diego Art Institute (SDAI) in Balboa Park, which the folks from Wonderspaces have taken over for a month-long Virtual Reality Showcase. Wonderspaces is an annual pop-up show of immersive art installations that started out in San Diego in the summer of 2017 and has attracted thousands of visitors every year. Now they're adding a little fall/winter show-time and offering a quartet of short VR films that have been audience favorites.