The five La Jolla Cluster schools in the San Diego Unified School District have selected their Teachers of the Year and plan to celebrate them in novel fashion.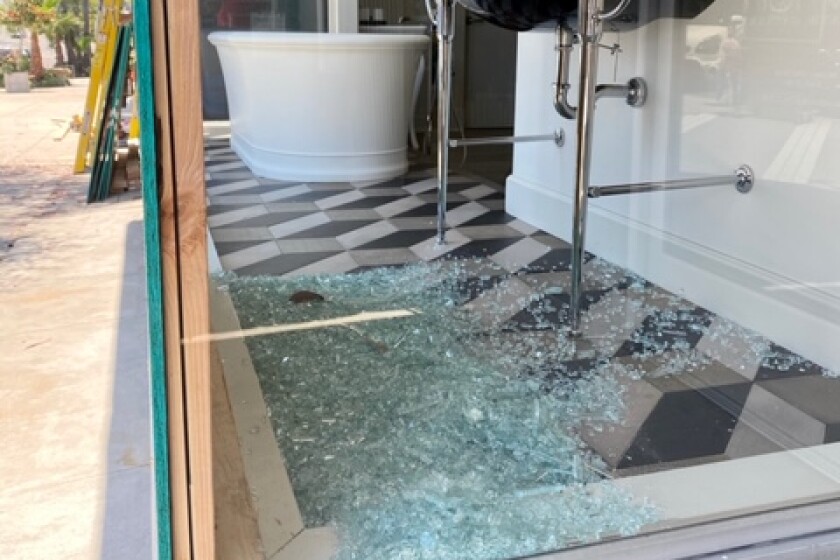 Windows at several businesses along Girard Avenue in La Jolla were seen smashed June 3 near the intersection of Torrey Pines Road in The Village.
"For me, music is about feeling," says La Jolla's Tommy Ragen, who at age 12 will make his movie debut in Paramount's "Mighty Oak," opening Friday, June 5.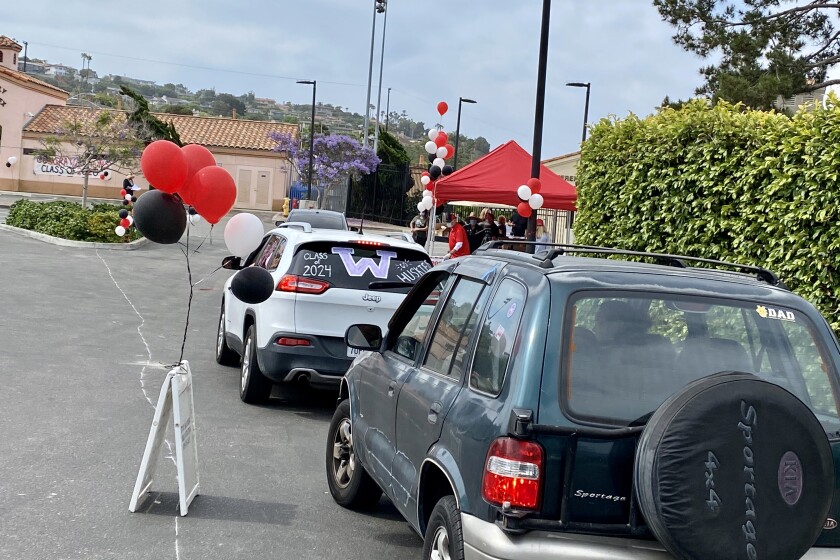 The faculty and staff of La Jolla High School celebrated the graduating Class of 2020 on June 2 with a unique drive-through celebration in place of a traditional commencement ceremony as orders against large, close-up gatherings remain in effect due to the coronavirus pandemic.
Get the La Jolla Light weekly in your inbox
News, features and sports about La Jolla, every Thursday.
You may occasionally receive promotional content from the La Jolla Light.
The Light presents this continuing series of online activities to undertake on your computer or tablet during your quarantine quandary.

The Light presents this continuing series of online activities to undertake on your computer or tablet during your quarantine quandary.
La Jolla Country Day School, looking for a new boys basketball coach, got more than 80 applicants from across the country.

After several rounds of questions, authorities issued clarification about the use of golf carts on San Diego County courses newly reopened after a coronavirus-driven shutdown.

In addition to reviewing its Visioning Committee's proposed plans, the La Jolla Recreation Center Advisory Group (RAG) also discussed the addition of pickleball lines on the existing basketball courts to provide play space for both sports during its Feb. 26, 2020 meeting. The courts, which underwent asphalt repair in November 2019 and have had blank floors since, will be lined for both games simultaneously the week of March 9, based on the RAG's decision. Pickleball is a fast-growing paddleball sport that combines elements of tennis, badminton and table tennis.
Guest commentary: As the weeks drag on during this crazy pandemic that our world is facing, I've been chasing a way to put into words my experiences and feelings as someone with a chronic illness.

This isn't the time for UCSD to spend money on buildings After reading the May 7 article in the Light titled "Pandemic costs UCSD $150 million; university plans to return to mostly in-person courses for fall," I sent this letter to Chancellor Khosla: Dear sir, Thank you for the update on these extremely important issues for UCSD and our community.
Business Spotlight: "We're here to provide care for anybody," said Tanya Finnerty, owner of Homewatch Caregivers in La Jolla.

More than 40 participants signed onto the Zoom virtual meeting platform April 8 to attend the first La Jolla Village Merchants Association (LJVMA) meeting to take place online. Although board volunteers said they've personally contacted more than 1,300 businesses to offer them assistance, the meeting centered on resources for businesses struggling due to the COVID-19 pandemic.