A fresh crop of pioneers is smashing some preconceived notions about just who owns businesses in La Jolla.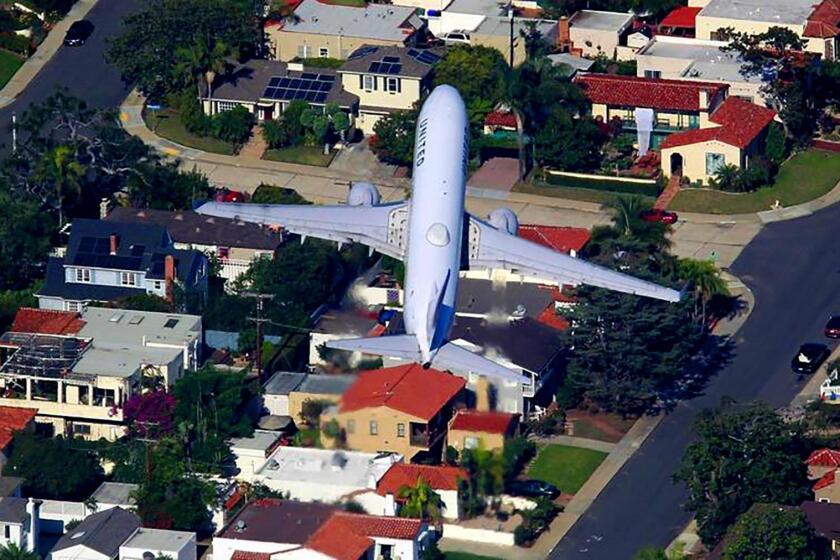 This update covers two things: 1) the San Diego County Regional Airport Authority's (SDCRAA) "Recirculated Draft Environmental Impact Report" (DEIR) addressing the proposed $3 billion Airport Development Project (ADP) and its impact on commercial jet noise and 2) a new DEIR for three additional 1 million gallon fuel tanks.
Valley Farm Market's request for a conditional use permit for off-site alcohol sales was approved (12-0-1) at the La Jolla Community Planning Association (LJCPA) Nov. 7 meeting at the Rec Center. The request had previously received unanimous approval from the Planning District Ordinance (PDO) sub-committee. Valley Farm will soon open at 6902 La Jolla Blvd. (at Nautilus Street), where it will lease ground floor space from the Murfey Company. Russ Murfey said his firm renovated the building since purchasing the property two years ago.
On Sept. 25 1992, a normal Friday to everyone else, Heidi Herrera ushered two Colombian drug-cartel intermediaries out of her company's office building and into a waiting car.
In Neil Simon's classic comedy "The Sunshine Boys," a long-retired vaudeville duo agree to set aside their decades-long animosity to re-team for one last performance. But some old habits die hard. The 1972 comedy gets a funny and spirited workout at North Coast Repertory Theatre in Solana Beach, which is the ideal venue for the play. It presents Simon's works more than any other local professional theater and its longtime artistic director, David Ellenstein, has long provided senior actors — like Simon's 70-something vaudevillians — the chance to show audiences that they've still got it.

La Jollans have several ways this Veterans Day 2019 to honor the brave people who served, and continue serving, their country. • Enjoya La Jolla Salute to Service From 3-6 p.m. throughout the Village of La Jolla, the public is invited to partake in a free afternoon filled with live music, treats, exclusive offers and surprises as part of the monthly Enjoya La Jolla event sponsored by the La Jolla Village Merchants Association.